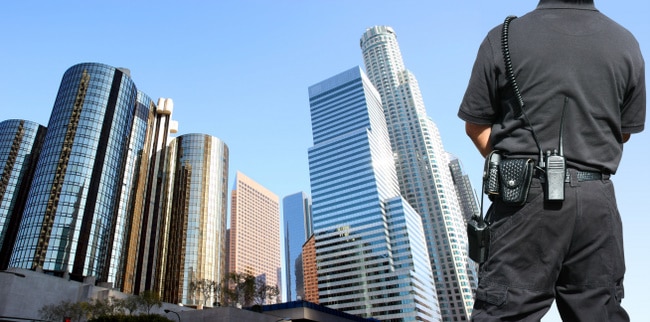 Reasons to Have Security for Your Apartment Complex Property
Apartment complexes have a stereotype of being places where there is opportunity for criminal activity. Between hidden corners or secret areas and large parking lots that may have spots that are not lit as well, tenants can sometimes feel uneasy when they are not inside their home. What sets good apartment complexes from great ones is onsite security guards that increase the feeling of safety and tenant occupancy.
Why are apartment security guards worth the investment to help increase occupancy?
– They deter crime or other unauthorized activity – Oftentimes, just the presence of security or the knowledge that they are there helps deter anyone that might have criminal intentions. Whether the real risk or perceived risk of committing a crime is high, someone else will be targeted – not your complex. This is noticed by tenant and prospective tenants, helping increase your occupancy and keep people living in your complex longer. Utilizing Dallas security guard services helps send the message that the property is being watched and protected.
– They react to situations in real time – No matter how secure your complex is, things can happen at any time. In an emergency or serious situation, it is highly beneficial to have trained security officers on hand to react instantly and keep things as under control as possible. Trained professionals will not only observe and react to constantly changing situations, but they can also document what happened.
Tenants appreciate the fact that security is around for their needs and concerns. Whether they are taking proactive or reactive measures, everyone in your complex benefits from the added sense of security as they go through their day. This is taken even a step further when the security officers are trained to be customer service oriented, getting to know tenants and helping them know they are around for them.
– Security guard services are customized to meet your needs – No two apartment complexes are the same, with factors such as location, time of day, and layout impacting how safe and secure the complex can be. Security professionals offer flexible services that can be designed to fit your needs, whether you are looking for around the clock watch or only at key times.
For example, you may decide that there is enough staff out and about during the day, but at night extra security is needed for parking lots or garages. You may even decide it would be helpful to have security available to walk tenants to and from their car in the dark. At Stratton Security, our trained armed or unarmed officers are available 24/7 to meet your needs.
Nobody should have to feel uneasy or unsafe when going to and from where they live. Unfortunately, those in apartment complexes can often feel that way if steps are not taken to secure the facilites. At Stratton Security services, our team has extensive private security, military, and hospitality experience.
Contact us today to request a quote or to schedule a free security assessment of your property. Experience the difference in the attitudes of your tenants when they know they are backed by a professional security team!