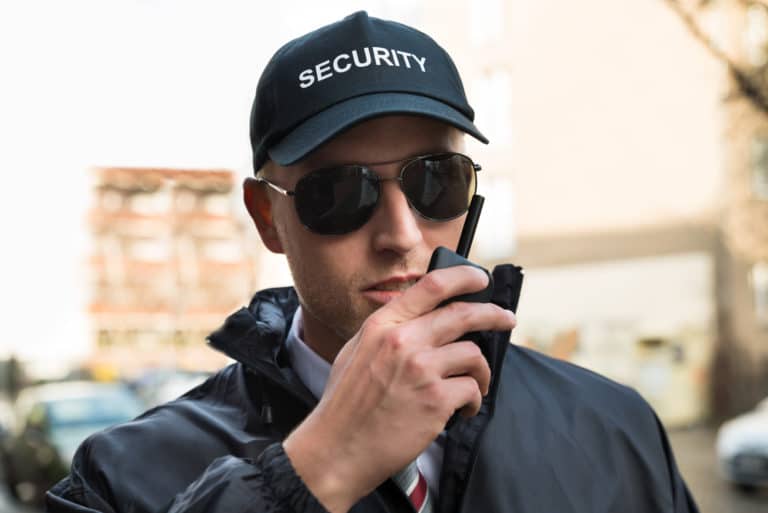 What All Does a Security Guard Do?
When individuals or businesses decide to hire private, professional security guards, they are making the choice to protect their businesses, employees, and/or guests.  Stratton Security offers licensed, insured, highly trained security officers to protect your residential, commercial, public or private event. Our officers go through extensive security training as well as hospitality and concierge service training in order to provide top notch service to every client.  Some of the duties performed by our security guard services are outlined below.
Protect Property and Secure Premises
Whether it be an apartment complex, office building, or the supermarket, security officers work diligently to patrol the premises, making themselves visible to deter criminals.  They monitor surveillance equipment, including alarms and cameras, to ensure that the property is secure. Security guards perform security checks around premises to keep a look out for criminal behavior.  They enforce the laws on property and, and call for assistance in the event of an emergency from fire, police, or ambulance services.
Vigilant and Alert
The role of a security guard is to patrol premises in order to ensure the safety of the property and people on the premises.  A professional security guard is vigilant, always on the lookout for criminal activity, terrorism, illegal activity, and inspects the property for fire or other disasters.  They are always alert, able to respond quickly in the event of an emergency. They are able to ascertain the appropriate response, depending on the nature of the emergency. A professional security guard knows when he can't handle the situation and when to call for police assistance.
Maintain Order
Security guards are quick to respond when they are needed in any situation.  At concert venues, university campuses, shopping centers, etc., the security officers of Stratton Security services in Dallas, will maintain order.  They will perform crowd control, keeping people dispersed evenly. They supervise parking lots, seating and can direct traffic. They detain shoplifters until police arrive.  They inspect people and vehicles entering and exiting buildings for safety purposes.
Receive Guests
A security guard at the door or front desk of an event or business can receive people, including guests, employees, visitors and outside contractors.  Stratton, the top security guard company in Dallas, offers concierge trained security guards that not only handle the dangerous aspect of a security job, but have the skills needed for making people feel secure and at ease.  They are approachable, friendly, and helpful.
Stratton Security provides security guard services for any occasion and all business types.  Our team of professional security guards will give you peace of mind that your place of business or event is secure.  No matter how large or small, we can accomodate your needs.