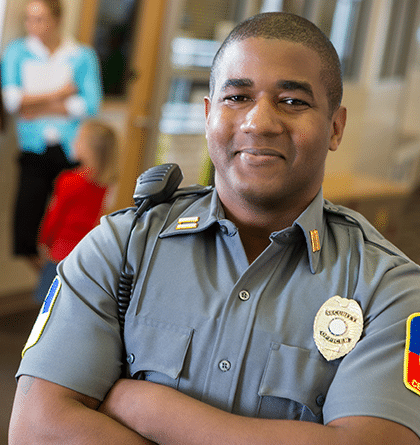 The Benefits of Hiring Security Guards for Private Events
When you've got a big event coming up, the list of tasks can seem overwhelming. From managing the catering to picking the best music, there's oftentimes one important thing that's overlooked: hiring a private security guard.
We've heard it before from clients… "I had an event last year that got out of hand, I definitely need to hire you this year!" Don't make the mistake of forgetting an event necessity of such importance. The benefits of hiring professional security may surprise you.
Security Ensures The Safety of your Guests:
Ensuring your guests' safety at your event should be your number one priority, especially when adult beverages are being served. Alcohol can lead guests to lower their inhibitions and make choices that they may not otherwise make. If your event includes live music, security can ensure your crowd doesn't get too rowdy. They can also help monitor your guest list to make sure unwanted people do not intrude to cause issues or steal from your party-goers. Your guests can also party easy knowing their cars are safe in the parking lot from break-ins, and can even be escorted back to their cars afterwards.
Private Security Increases your Credibility and Professionalism:
When your guests arrive to an event where they feel safe, they'll recognize you as someone who genuinely cares about their needs. This sense of trust will help you gain loyalty, friendships, and business relationships. If in the event someone has one too many alcoholic beverages, and needs to be escorted out, security will take care of it for you. Let your security guard be the bad guy, while you remain the charming party host. And, not only does having hired security at your event display a sense of professionalism to your guests, it also helps you and/or your organization keep a good reputation with the venue. Stratton Security will help make sure the area does not get damaged, and that all requirements are being met – whether it be alcohol-related, or other requirements such as noise control and max capacity.
Security at your Event can Actually Save You Money!
Before you think hiring a bodyguard is an unnecessary expense, think about the money you could potentially spend on fixing property damage, replacing stolen goods, and settling lawsuits. Plus, the cost of insuring your event will decrease.
When you hire Stratton Security, you're able to enjoy your event without worry.
We are a licensed private security company in Dallas, TX.
With 18 years law enforcement, 18 years of military, 15 years private security experience, and 25 years of hospitality and high-level management; we have earned a flawless reputation as the leading private security company in Texas. Contact us today to learn more.