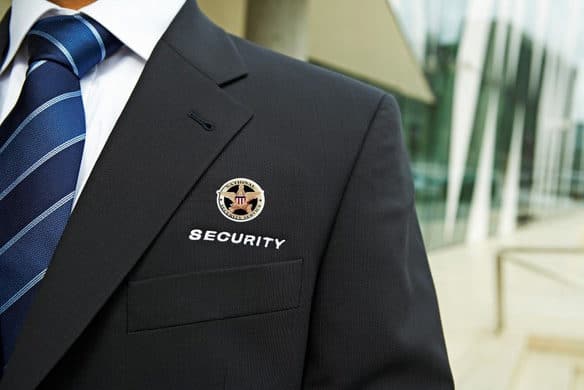 Why Hiring Security Is Important:
When you are planning a big event, it is paramount to reduce stress any way that you can. You simply have so many things to worry about, from the guest list to the all of the finer details that will make the event special. For this reason, many event organizers find it beneficial to hire a security company to help make things run smoothly.
Without security guards, it's up to any staff to watch out for anything happening during the event, time that they should be spent enjoying themselves. Trained guards reduce your stress level because even their mere presence helps keep things running, and they are able to stop trouble even before it might start.
If your event has a guest list, security to help monitor that to make sure that only invited guests will be coming to the event. This can also help you avoid having to be put in the position of asking someone to leave if there are any uninvited guests crashing the party. Even if it is just curious locals trying to see what is happening, they can still disrupt your event and take away from the festivities. Other events can draw protestors which can detract from the proceedings, but having a plan in place to deal with them can help things go off without a hitch.
Trained guards have ample experience with crowd control, making them beneficial for events both large and small. Whether it's a large concert or a smaller holiday party, security can help spread out the flow of the crowd, making everyone more comfortable and allow them to better enjoy themselves. Keeping everything under control allows the plans for your event to happen as they are meant to be, helping create a memorable event.
Unfortunately, we have seen far too often in our country when things go wrong at events. With trained, professional security guards, someone will be on hand to deter and stop crime and other rowdy behavior. If anyone comes to your event with nefarious intentions, security will be there to stop any problems from happening. This helps keeps guests and their property safe.
At Stratton Security Service in Dallas, we have built a reputation as the leading private security company in Texas, owing to our vast experience in both security and customer service. Unlike most security companies, our highly trained officers go through hospitality and concierge training, helping add to the professionalism of your event.
We are proud to provide 5-star customer service for all of our clients at any event or function. Providing armed and unarmed guards 24 hours a day, 7 days a week, contact us to request a quote or to schedule your free security assessment. Let us help you stay safe and make your event as good as it can be!